This is my moms special and I am just sharing her recipe here. Everyone at home is fond of this recipe. Do try, I am sure you all will like it.😊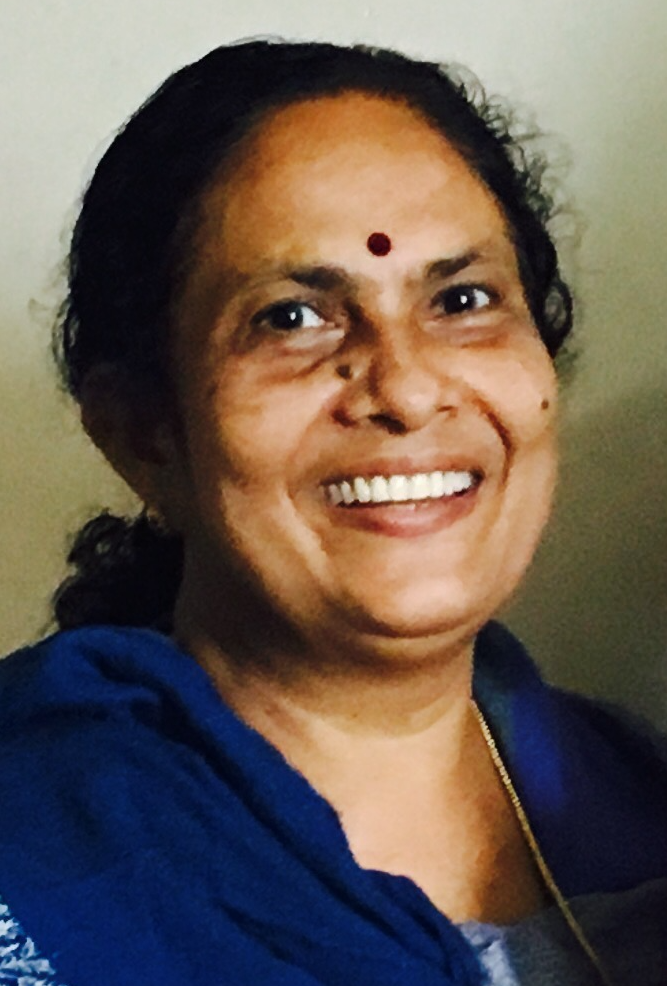 Today I forced her to make the biriyani again, only to come up with this recipe post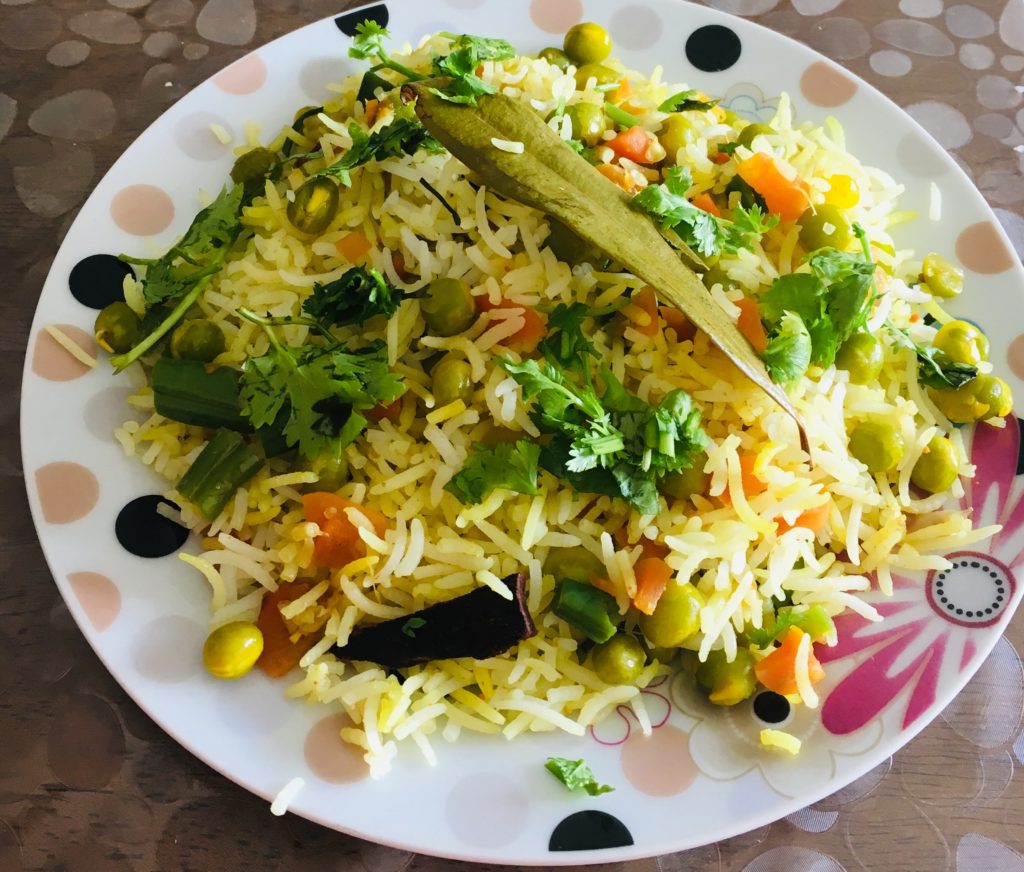 Ingredients:
Basmati Rice – 3 cups
Carrot – 2 medium sized
Beans – 100 g
Green peas – 100g
Ginger – 1.5 tsp
Garlic – 3 cloves
Shallots – 15-20
green chilly – 4
Jeera powder – 2 tsp
lemon juice – 1 tbs
turmeric – 1/2 tsp
Spices:
Cardamom – 4
Clove – 3
Bay leaf – 1
Cinnamon stick – 2 pieces
lemon juice
Note: Preparation and Cooking both together it takes around 1 hour. Rice is cooked in more than double quantity water so that one it is cooked we can drain the excess water. Here Mom has added 10-12 cups of water. With this method, we can avoid the issues of burning the bottom, uncooked or overcooked rice etc
Steps:
Soak green peas 5-6 hours.
Soak the basmati rice for half an hour.
Meanwhile cut carrots and beans.
Cook green peas and keep it aside. (1 whistle only is required if you are cooking in a pressure cooker)
Cook carrot and beans separately. (Make sure not to overcook veggies. You can also add pineapple, soya bean, etc)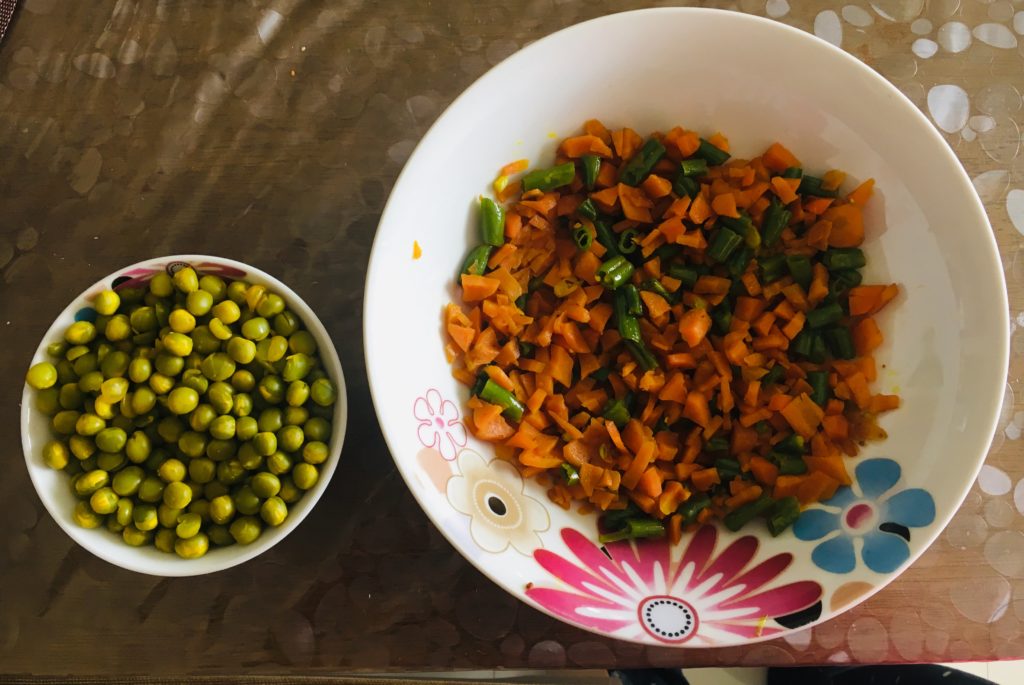 Next is to cook the rice. In the biriyani vessel add 2 tablespoons of ghee. 
Add spices and once it splutters add water.
Once the water boils, add lemon juice to it and add the drained soaked rice. (Lemon juice added to make rice not stick together)
Once the rice is cooked drain the excess water, sprinkle turmeric powder on top of it and shuffle so that rice turns yellowish.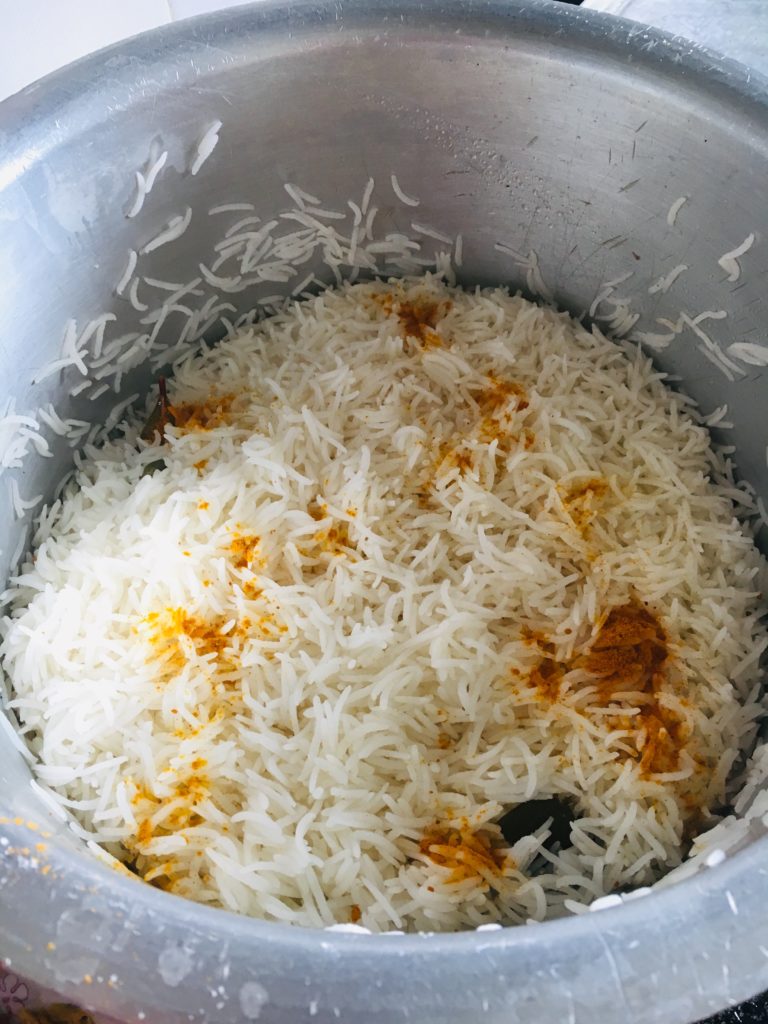 Add oil in a pan, add ginger, garlic, saute for a minute and add shallots and green chilli. After sauteing for 2-3 minutes add jeera powder and mix.
To this add cooked veggies and green peas
Finally, add this mixture to the rice and shuffle well without using a spatula to avoid breakage of rice as shown in the figure below.
Add little ghee on top and garnish with coriander leaves.
Tasty veg biriyani is ready.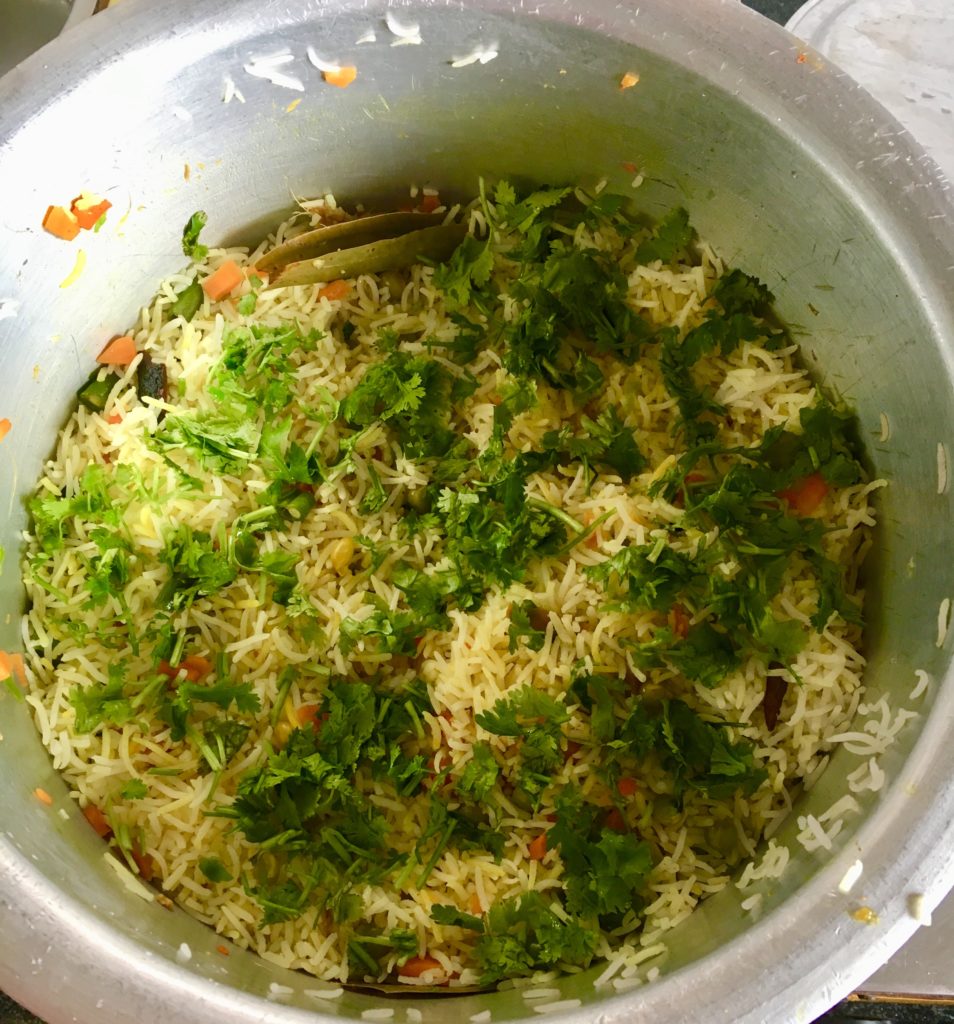 It doesn't take much time when compared to other biriyani or pulao. Please do try and let me know your comments.