Today's recipe (Pradhaman: a Kerala traditional payasam/kheer/pudding) is my masterpiece for which I got lots of appreciation from family as well as my colleagues.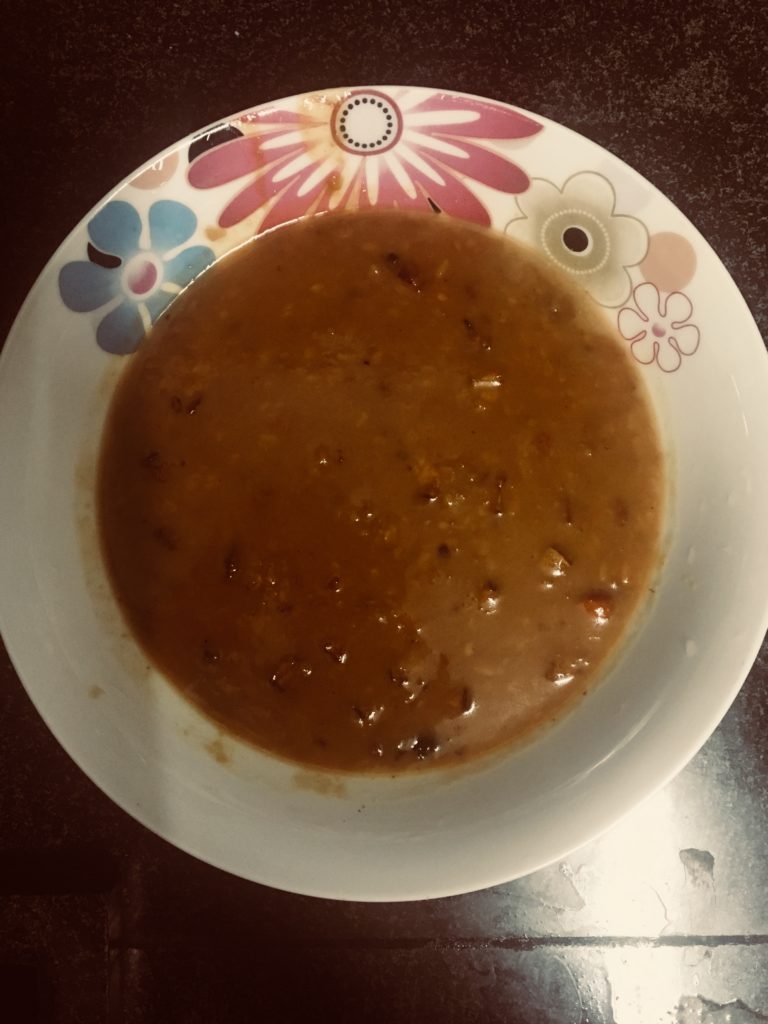 The cooking time would be almost 45 minutes and another 20 minutes for preparation, but I am sure you will be happy by the taste of it.
Ingredients:
Moong Dal -1 cup
Jaggery – 500g
Coconut thick milk – 3 cups
Coconut Thin milk – 6 cups (Note: I usually use packed coconut milk. So thin coconut milk means that dilute the coconut milk with water and make it thin)
Ghee – 3 to 4 tbs or as per your need
Cashew, raisin, coconut small pieces, cardamom -5-6
Dry ginger powder – 1/2 tsp
jeera powder – 1/4 tsp (optional)
Prepration:
Dry roast half the moong dal till it becomes brown in color
Dry roast the other half till it becomes just crispy
Note: Step 1& 2 need to be followed as mentioned. Images are shown below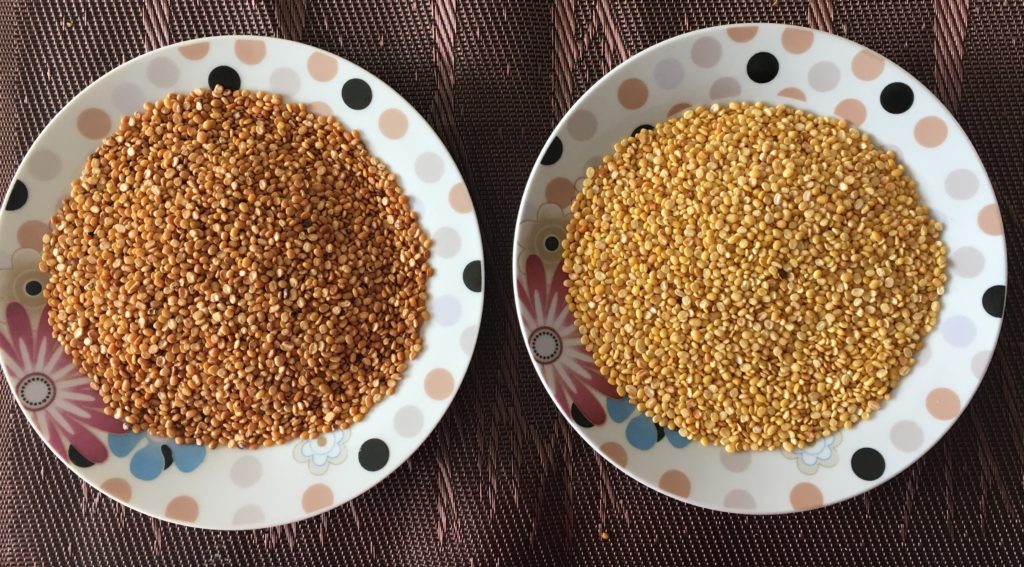 Keep the dal aside for cooling down.
Melt jaggery in another pan by adding 1/4 cup water, filter it and keep.
Wash the roasted dal and cook it by adding water in a pressure cooker on a medium flame for a whistle.
Note: Don't overcook the dal. Once opened it from cooker if the dal is not cooked yet you can cook for some more time. Add little water as and when required and stir. Next step is to add melted jaggery. Jaggery does not allow to cook dal further. So make sure to cook it properly, before adding jaggery.
Once it is cooked, add melted jaggery and stir continuously by adding ghee.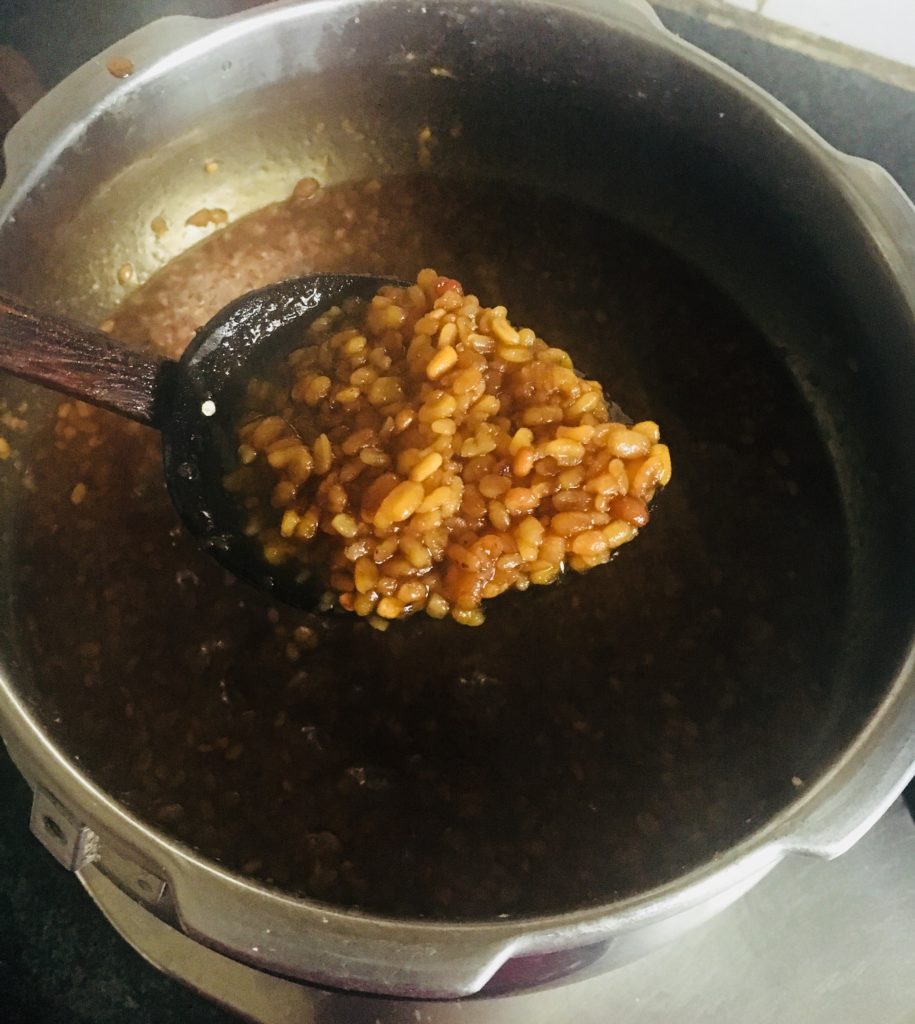 Once all the water content is evaporated, add thin coconut milk little by little and stir often for about 20 mins.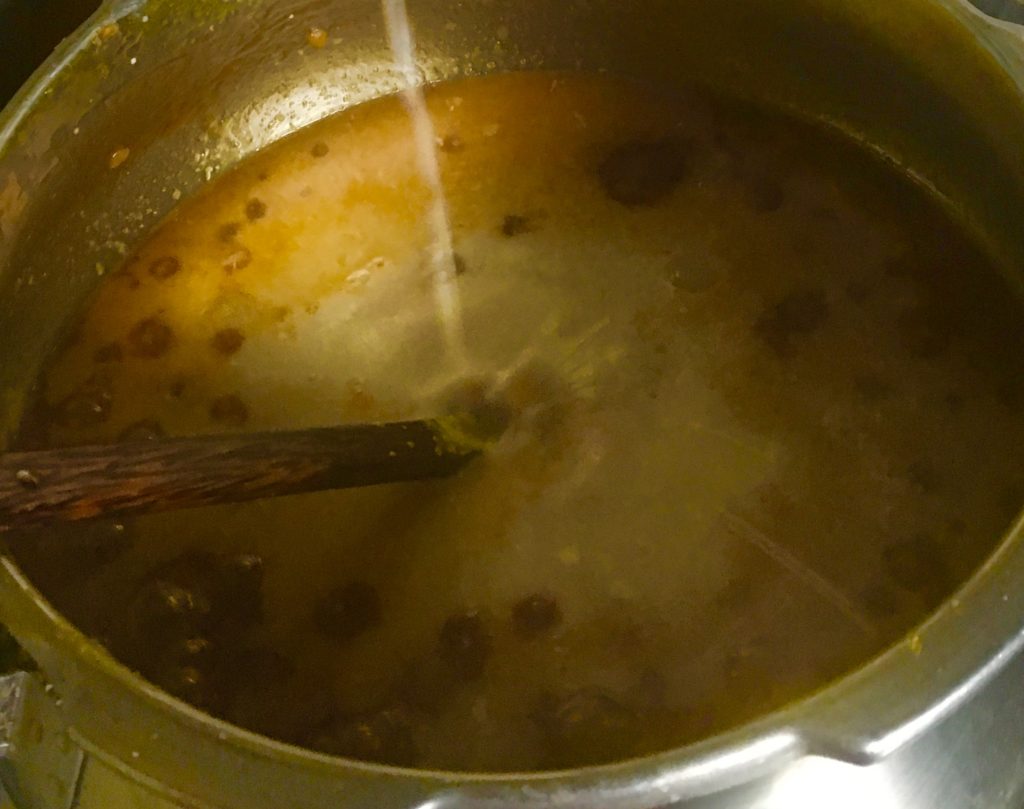 Once payasam has a necessary thickness, add crushed cardamom, dry ginger powder, jeera powder, and thick coconut milk. Mix well. Do not boil. 
Fry the coconut pieces, cashews and raisins in ghee
Add it to the payasam.
Yummy payasam is ready 😋
Try and share your experience in the comment section. It will inspire me to put more recipes like this. 😊